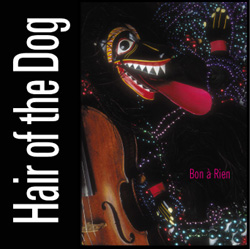 Hair of the Dog is Atlanta's finest cajun/zydeco/blues band, voted in Creative Loafing 2005 as best world music act. My time with HOD harkens back to the 1990s at the Freight Room (historic train depot just off Decatur Square). At that time, soundman and great entertainer in his own right Tom Wolf wrote:
Hair of the Dog is movable feast of Zydecajun Honky Tonk dance hall blues, played with true feeling.
In 2005, the dogs were honored in Atlanta Creative Loafing decided that HOD was one to be in its "Best of Atlanta" line-up.  Here's the text from that…
Creative Loafing – BEST OF ATLANTA!
Best International/World Music Act – Critics Choice
10/3/2005
Before any purists cry "Foul!" and claim that Cajun and zydeco don't count as "world music," last time I checked my atlas, Louisiana was part of the world. Led by Whit Connah and Barbara Panter-Connah, HAIR OF THE DOG has been making asses shake and feet glide for almost 30 years. The musical spirit has stayed on course as the group celebrates the culture and sounds of the ragin' 'coon ass. But this band isn't limited to one trick, and on any given night it may rip through a stack of classic country tunes, or a perfect Delta blues riff. With a repertoire like that, how can it not be "world music"?
My first gig with HOD was New Years Eve 1996.  Over the next 12 years I was their regular irregular drummer,  substituting at first for Doug Landsberg (great drummer) and later playing a lot of dates with them.  The band is an extended family and they made me feel quite welcome.  This video shows those early days at the Freight Room.
Freight room (1997)

Over time, there were fewer dates and more complications to playing.  Barb and Whit (husband-wife team that fronted the band) were both involved in other music projects.  Whit's a hell of a harp player and singer, but also a an artist (retired professor from Georgia Tech) who creates stunning and haunting pieces.  Barbara was busy with music projects ranging a capella vocals (she's great)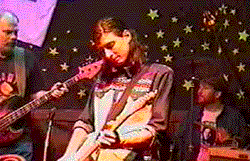 to fiddle groups like the great The Rosin Sisters to Emory's Celtic Christmas, and a lot of other interesting gigs.  Barb taught my kids piano, too.  That was a really special time.
Anyway, right about that time (c. 2006), the other half of the HOD family was starting a new band.  John Ferguson called me to be a part of Stonehouse Posse.  You can read, see and more about them here.  But meanwhile, there was a period of time (2006-2009) when I drifted in and out of the HOD line-up.  Here's one of my favorite later gigs…
Lake Claire Party
Though I have a lot to say about the fun I had playing with Hair of the Dog, an explanation of the music is best presented by Whit in the liner notes of their first CD (Mongrel, out of print)
---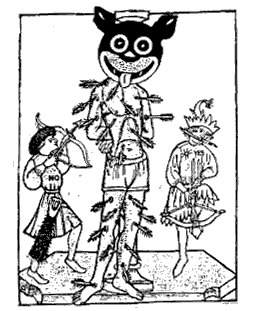 Pardon our French and pardon our English. Hair of the Dog is not, and never has been, a strictly traditional Cajun music band. With young Louisiana musicians currently preserving those traditions, they are secure from the likes of us. Still there are traditional elements that drive our music – for instance, the impassioned vocal delivery, and Barbara's strong Balfa-style fiddling. Also present are influences from honky-tonk Country music, rockabilly, blues, zydeco, and yes, even rock and roll–all a part of the musical atmosphere of growing up in the South and each a reflection of the musical interests and roots of various band members.
By virtue of having a gray beard, my memory is longer than many. The first person in the Atlanta music scene I heard playing Cajun music was Barbara Panter, in 1973. The tune was Jolie Blon. I was singing in a vocal duet with Albert Smith and had a version, so whenever we could we, got Barbara to play with us, until finally we formed a band, Hurt Dog, in 1979 that also included Judy Ford and Paul Connah. Hurt Dog was primarily a hillbilly band (Johnny and Jack, all the Hanks, Webb Pierce, etc.) We also played old-time fiddle tunes, gospel, blues, and with Barbara's growing repertoire of Balfa Brothers tunes, played Cajun music from the beginning. When Hurt Dog dissolved in 1987, Hair of the Dog emerged with more emphasis on Cajun dance music. With changes in personnel over time the acoustic setup of the original Hair of the Dog gradually evolved towards a more driving electric sound.
— Whit Connah, 1997